Individual Placements
ACC engages individuals in positions with federal, state and local land management agencies and environmentally focused non-profits. Individual placements (interns) are paired with a local supervisors and these positions offer more technical, hands-on experience in the work of these organizations or agencies and many times provide the training necessary to secure long term employment in these fields. Participants are paid a weekly stipend but are typically responsible for their own room and board. Applicants must be over 18 years of age. Start dates are varied and applications are accepted on a rolling basis.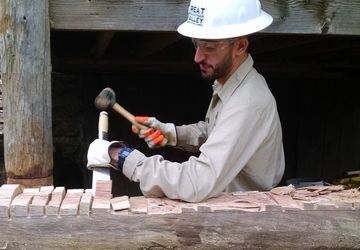 WHO WE SERVE
Appalachian Conservation Corps (ACC) emphasizes the recruitment and engagement of diverse teams and individuals who learn from each other and their projects in a supportive environment. In selecting participants, ACC encourages all types of diversity including, but not limited to; race, ethnicity, gender, sexual orientation, gender identity, age, social-economic, and disability.
Appalachian Conservation Corps also emphasizes the engagement of local individuals who represent the communities in which they serve. ACC intentionally searches for funding sources and program options to support the goal of offering experiences to a wide range of participants.