Saturday, August 3, 2019 - Youth Volunteer Day
Events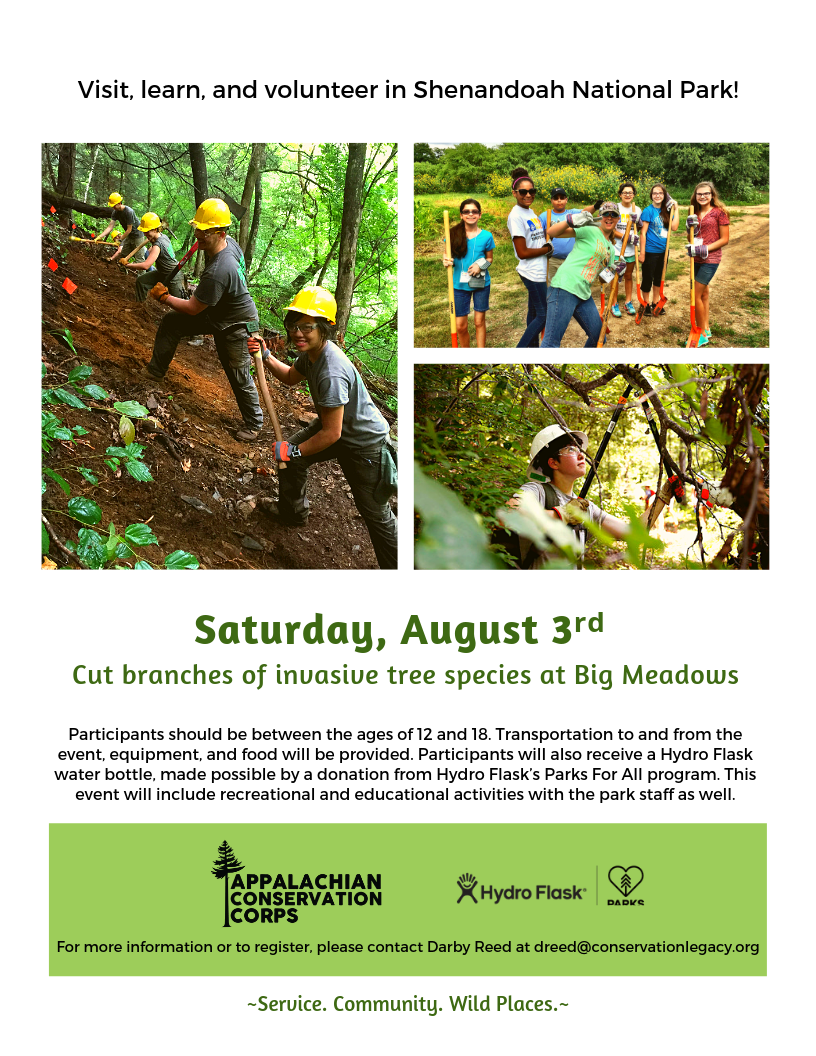 Visit, learn, and volunteer with us in Shenandoah National Park!

Join us on August 3rd as we cut tree branches of invasive species at Big Meadows (Central District), followed by recreational and educational activities with the park staff.

This event encourages youth (ages 12 to 18) in the communities surrounding the Shenandoah Valley and the greater Washington DC metropolitan area interested in visiting, learning, or serving in the park to come out with us from 10am to 4pm. Our goal is to provide an opportunity for everyone to explore our National Park.

Lunch is provided! Please let us know if you have any dietary restrictions.

Transportation is provided! We will be picking up and dropping off at a location near you.

Gear is provided! During volunteer work, personal protective equipment (PPE) must be worn at all times; this equipment will be provided.

All participants will be given a water bottle, made possible by a donation from Hydro Flask's Parks For All program!

This club will provide experiences that promote an ethic of natural resource stewardship, advocate for sustainable environmental health for future generations, and introduce opportunities for professional development.

Please RSVP no later than the Thursday, August 1st.

For more information or to RSVP, please contact Darby Reed at dreed@conservationlegacy.org