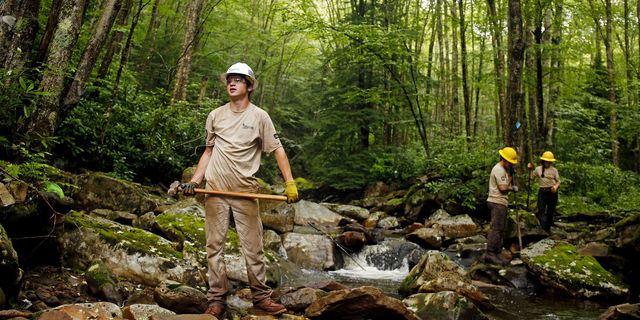 Service. Community. Wild Places.
Appalachian Conservation Corps (ACC) is a program of Conservation Legacy, a nationwide network of conservation service organizations envisioning a world with healthy lands, air, and water, thriving people, and resilient communities.
Our Partners Keep Us Going
Appalachian Conservation Corps partners with land management agencies and organizations to accomplish critical conservation projects while providing young adults an opportunity to learn about land management issues and challenges. Partners make it possible!
From the field:
The crews removed 35,000 tree shelters from eight restoration sites. This would have taken an extremely long time if we had tried to do the work with TNC volunteers and would have cost more if we had contracted with a typical contractor. The crews put in some hard days and got a lot of work done!"
-Shaina Huynh, The Nature Conservancy