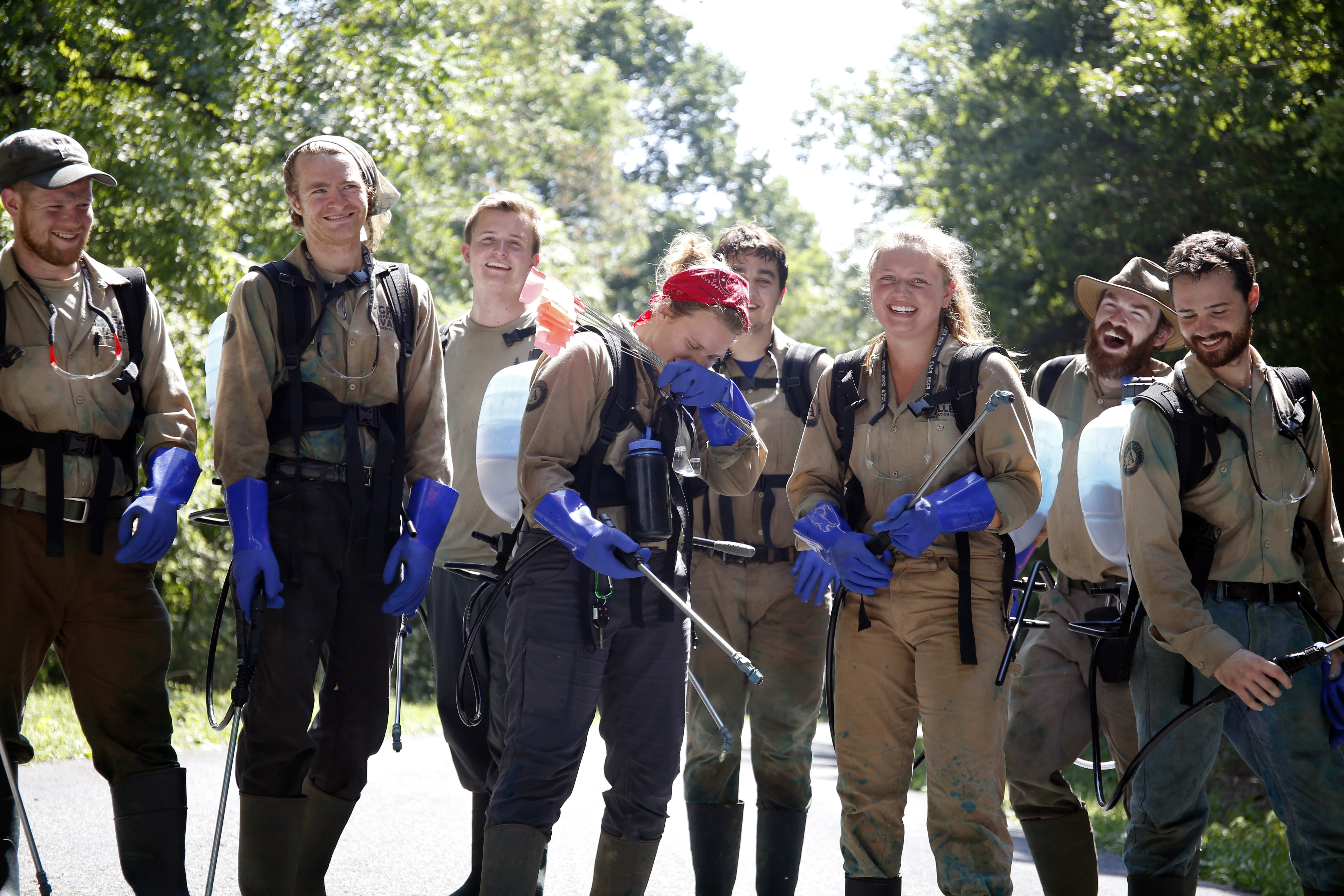 ACC adult crews offer an immersive experience, completing hands-on conservation service work in natural resource conservation and environmental stewardship. On these crews, young adults, generally ages 18-30, are selected to serve in an AmeriCorps National Service Term on a seasonal basis (spring, summer, and/or fall) to complete meaningful projects on public lands. Projects include visitor access improvements, trail construction and maintenance, habitat restoration, invasive species treatments, historic restoration, and much more. Technical training, hands on experience, and professional development opportunities are provided. Crew sizes vary from 5-8 people including 2 Crew Leaders (a Staff Crew Leader and an AmeriCorps Crew Leader). Participants serve on a hitch schedule, camping out in the field for up to 10 days at a time followed by a set period of days off. Common schedules include 9 days on/5 days off and 5 days on/2 days off. Food is provided while crews are in the field and participants are encouraged to bring their own outdoor gear and equipment. Participants may borrow ACC gear as needed (discuss gear needs with your recruiter).
Participants are expected to:
Work effectively as a member of a crew
Perform heavy manual labor related to environmental conservation and restoration projects
Work outdoors in all types of weather and successfully adapt to various climates
Camp overnight outdoors in wilderness areas or near work sites for short or extended periods of time
Effectively learn and apply new environmental conservation and restoration skills and outdoor living skills
Actively participate in environmental education activities
Practice appropriate safety procedures in all tasks assigned
Use, maintain, and repair hand and power tools as necessary
Provide for their own transportation, food, and housing during days off
Participants are encouraged to serve for multiple seasons within AmeriCorps limits and encouraged to apply for Leadership Development, Crew Leader, and Assistant Crew Leader positions.